New Installations
If you have domestic or commercial premises an intruder alarm system is a worthwhile investment to protect your premises from an unwanted break in and the loss and disruption that can cause. With a recognised well-maintained reliable system statically, you are far less likely to fall victim of a burglary.
We have a variety of system types, which can cater for every eventuality from a basic 'bells only' or speech, and text dial facility to a sophisticated police monitored system.
Survey and Design
Your requirements would be discussed at the design stage with a surveyor who would assess the prevailing risk and from the resulting discussion with you, design a system that will benefit you the most.
Our surveyors are not paid commission or sales driven. They are engineers or ex engineers who care about the product they provide.
You can have internal movement sensors, pet tolerant detectors, perimeter detection (shock or break glass sensors) panic buttons, active beams and smoke detectors. The system can be armed with codes, fobs or wire free fobs. It can be bells only or monitored.
In essence the system can be simple or as complex as you like.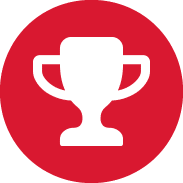 12 MONTHS WARRANTY
FULL MAINTENANCE PACKAGES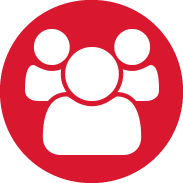 MONITORED POLICE RESPONSE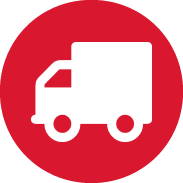 SELF MANAGED MONITORED SYSTEMS
BREAKDOWN COVER 24 HR/365 DAYS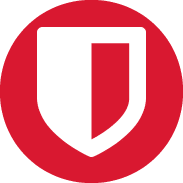 CERTIFIED QUALITY ASSURANCE
Audible Systems
This is known as 'bells only' although nowadays the units on the exterior of your premises would actually be a siren. These systems work well as a visual and audible deterrent and are likely to persuade a would be intruder to look to a premises without an alarm or motivate them to leave if the system is activated.
Self Managed Monitored Systems
The totally secure communication gateway Hosted with Amazon Web Services, the PyronixCloud permits access between HomeControl+ enabled panels and the HomeControl+ App: this can be achieved via a WIFI ,LAN, GPRS or Dualcom DigiAir Pyronix module.
How this system works for you. Two way control with your alarm system via an APP on your phone.
Highly secure connection – the HomeControl+ App and PyronixCloud communications are encrypted to the highest standard.
Nothing to hack – no sensitive user data is stored on the PyronixCloud, so no personal data is ever at risk.
The PyronixCloud sends notifications from your alarm panel to an enabled device providing full description of events, zone activation location, time and date. Consecutive events will follow allowing the user to see a full picture of the proceedings as they happen. Usually consecutive activations would indicate a break-in.
The user may omit devices, check system history and set up user push notifications which would enable the system to send details of users as a push when the system is armed and disarmed. This can especially be useful tracking staff, or checking that family members have got home safely.
Alarm Receiving Centre and Police Monitored Systems
A monitored system is connected via a telephone line and/or wireless link to an alarm receiving centre or ARC. When an activation occurs a signal distinguishing the type of activation for example ; intruder, panic or fire will be sent to the ARC and the staff will inform the relevant authorities and key holders as required. Different types of signalling systems are available and vary in degrees of security and functionality.
DigiAir Pyronix

Benefit from app control like the self managed systems above, with the added security of an alarm receiving centre, police or key holder response type system.
CSL Dualcom

The Dualcom family of products, from CSL Dualcom, are signalling devices that use either the mobile telephone network or both the mobile network and your telephone path to transmit alarm activation signals to the alarm receiving centre. All the products in the range utilise a roaming sim always connecting to the strongest signal provided by the four major networks, thus ensuring best coverage at all times. Using the GPRS path (164bit encryption) ensures high speed signalling and high security at all times if this path was to fail then the unit would use the land line to transmit signals as an additional option. With an additional module you could utilise your IP network and send signals over the internet.
The main advantage of Dualcom is the range is capable of "grade shift" this ensures that if things change with your security requirements the monitoring can be upgraded without equipment swap outs and costly engineering visits.
BT Redcare Classic

The BT Redcare service continuously monitors the telephone line that links the intruder alarm in your premises to the Alarm Receiving Centre. If the intruder alarm is activated or the telephone line is cut, signals are transmitted through the Redcare network to alert the Alarm Receiving Centre, which then takes the appropriate action.
Confirmed intruder activity, Panic Alarm and Fire activations will result in the relevant emergency service being called. Unconfirmed intruder signals and telephone line failures will result in a key holder being contacted.
Redcare GSM

Redcare GSM offers the Redcare Landline service as above with a back-up signalling path provided by O2's GSM radio network. The primary signalling route is over the landline as with a normal Redcare system. The signalling automatically switches over to the radio back up if the landline develops a fault or is tampered with. If both signalling paths are lost then this acts a confirmed activation and the Police will be called to your premises.
BT Redcare secure monitoring is a dual path signalling service. The system uses both a fixed telephone line and a mobile link to ensure alarms transmits to the monitoring centre. The control box in the customer's home continuously monitors its connection to the system as, if one path fails, or is cut, the other sends an alert through the Redcare system to the alarm receiving centre. Additionally test signals are regularly sent over each circuit. As with Redcare GSM if both monitoring paths are lost the system will receive a police response. The system can be fitted to either BT or non BT telephone lines.
Emizon signalling over IP

Emizon 21 is a managed service in which the alarm signals are actively managed end-to-end; from the alarm panel to the ARC over IP. This means increased reliability, resilience and accountability, adding up to a secure service that you know you can trust. The system is dual path using primarily the IP network if this was to fail the unit will send the activation details via the GPRS network. For any environment with a broadband connection and a spare Ethernet port this system would be available without the need for an additional telephone line. This system has been designed especially with BT's 21CN program which may have implications for many traditional types of signalling systems.
Digital Communicator
A Digital Communicator can be fitted to an existing phone line and will send alarm activation signals to the Alarm Receiving Centre if the intruder alarm at your premises is activated. If the telephone line were cut however the unit would not be able to send alarm signals.